Discover the Comfort & Clarity of Contact Lenses
Don't get us wrong—we love our huge selection of designer eyewear. But if you're ready to see what life can look like without the borders of traditional frames, contact lenses can help.
Our comprehensive contact lens process helps us determine which type of lens can work for your vision, lifestyle, and eye health needs. Whether you're the outdoorsy type that loves hiking the Blue Ridge Mountains or one who prefers a cozy night at home, we're ready to help you make the most of your vision.
Learn more about our contact lens approach, or book a contact lens appointment with us today.
Schedule an Appointment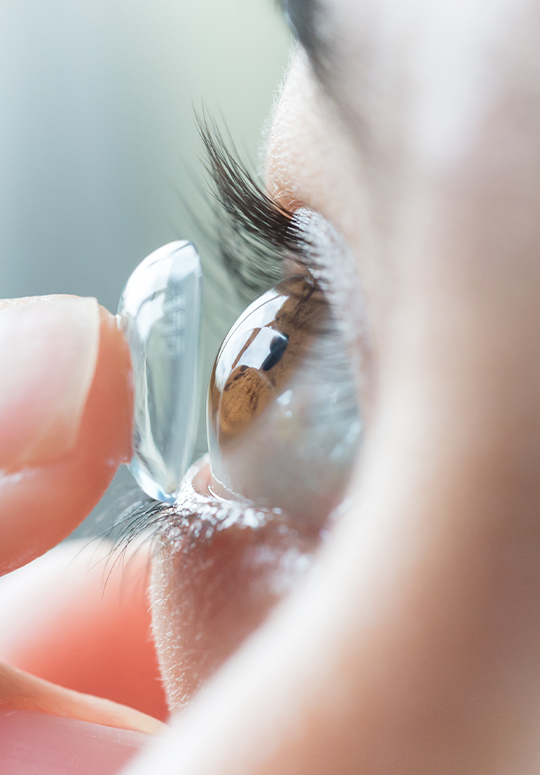 Are Contacts Right for You?
Eye exams help us determine if contacts are right for you. Some issues can prevent you from wearing contacts, like:
Excessive dry eye
Allergies
Corneal conditions
We can also recommend a pair of specialty contacts to help address specific eye care concerns. In some cases, we can prescribe contacts for older children and teens based on their needs.
Schedule an Appointment
Myopia Control Contacts for Kids
Myopia (nearsightedness) is among the most common eye conditions affecting children today—but there's a way we can help manage it.
MiSight myopia control contact lenses are specifically designed to help manage myopia progression in children between 8 and 12 years old. It works by altering how light enters the eye, signalling the eye to slow down myopia progression.
MiSight contact lenses are:
Easy to fit
Clinically-proven
Comfortable to wear
Learn more about myopia on our Myopia Control page, or visit us today to help preserve your child's vision.
In addition to our line of traditional 1-day contact lenses, we also carry a robust selection of specialty contact lenses to help address specific eye conditions.
The type of contact lens we prescribe will depend on what issue we're addressing, but our ultimate goal is to help you see with clarity and comfort. Once we provide a prescription, you can easily order your next supply of contact lenses on our Order Contacts page.
Aspheric Contact Lenses
Aspheric contact lenses are specially-designed lenses with a unique curvature that helps address vision problems caused by irregularly-shaped corneas.
Toric Contact Lenses
Toric contact lenses can help address astigmatism, a common refractive error that causes blurred vision at near and far distances. Astigmatism can make it difficult to wear traditional contact lenses, as your prescription can change at different areas of the eye.
Toric lenses are designed to keep them properly aligned on your eye at all times.
Multifocal Contact Lenses
Multifocal contact lenses are popular for addressing presbyopia, a condition that can make it difficult to focus at near and far distances.
The lenses have two or more focusing powers, providing a seamless transition between different points of focus.
Hybrid Contact Lenses
Hybrid contact lenses are a combination of soft and rigid contacts, blending the best of both technologies into one lens. The rigid center helps correct astigmatism more accurately, while the soft skirt provides comfortable wear all day long.
Hybrid contact lenses can be an excellent choice for people who love the comfort of soft materials but want the same crisp clarity as rigid contact lenses.
Order Contacts
Need a resupply of your current prescription? We can help! Order your next set of contact lenses from the Capital Eye Care team today.
Visit Our Location
Find us on the corner of Roux St. and Bakers Mill Ln. A parking lot is available right across the street from our practice.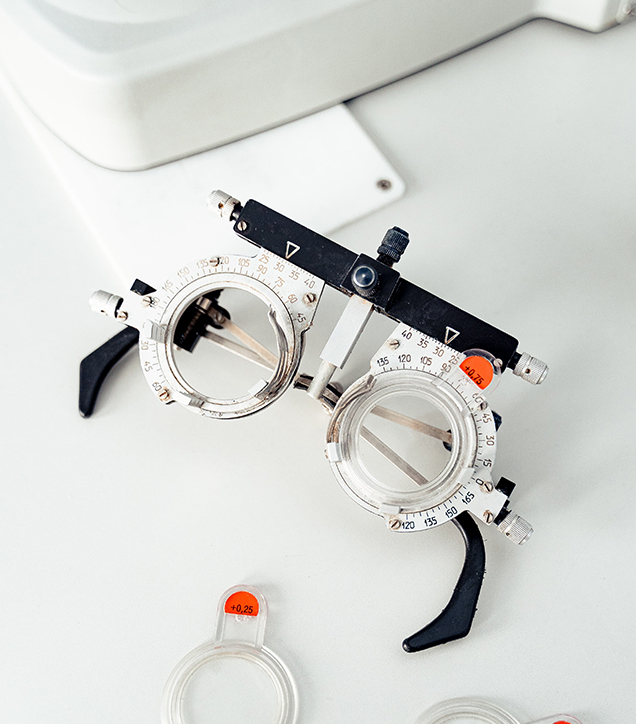 Our Address
5000 Bakers Mill Ln. Ste 170

Richmond

,

VA

23230
Hours of Operation
Monday

:

9:00 AM

–

5:30 PM

Tuesday

:

9:00 AM

–

5:30 PM

Wednesday

:

9:00 AM

–

5:30 PM

Thursday

:

9:00 AM

–

5:30 PM

Friday

:

9:00 AM

–

5:30 PM

Saturday

:

Closed

Sunday

:

Closed
Schedule an Appointment